A+ Rating from Better Business Bureau
Preferred Metal Products Inc. Receives A+ Rating from the Better Business Bureau
Preferred Metal Products •  3614 Princeton Oaks St.  •  Orlando, FL 32808, Announces that it has become a Better Business Bureau (BBB)  Accredited Business with an "A+" rating, the highest rating possible.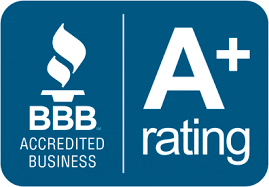 Lisa Allen, Preferred Metal Products General Manager, stated "The BBB accreditation and the A+ rating are a reflection of our long standing statement "You Our Customer are our first priority". To emphasize our 28 year history provides clients the track record that we follow good business practices. Preferred Metal Products has always conducted business in the highest, most ethical manner, excellent service and with integrity. "In Fact we consider the good name of our company, its products and all our staff to be our most valuable assets." states Allen.
The Better Business Bureau has a long-history of protecting consumers and encouraging good business practices. According to the Better Business Bureau, the accreditation "has determined that Preferred Metal Products, Inc. meets BBB accreditation standards, which include a commitment to make a good faith effort to resolve any consumer complaints." BBB stated.
Most compelling evidence for the A+ rating for Preferred Metal Products, Inc. include:
Length of time business has been operating (28 years).
No complaints filed with BBB.
BBB has sufficient background information on Preferred Metal Products.
We're delighted to now be an A+ accredited Better Business Bureau member.
Any Questions about Preferred Metal Products please contact
Lisa Allen
General Manager
Preferred Metal Products, Inc.
407-296-4449